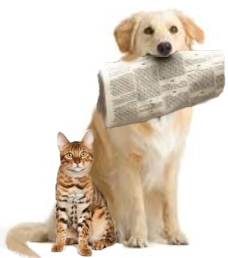 News and Upcoming Events

This is where we share the clinic's latest news and events for all our clients, friends, and those who would like to check out our clinic for their pets' needs. This page is updated often, so do check it from time to time for the latest news and events.
---

Introducing one of our State-of-the-Art equipments

MVC includes among our many diagnostic and treatment options a Class IV MLS Laser which uses wavelengths of light to treat all kinds of painful and sore areas. Waves of light enter damaged cells and simulate intercellular activity, speeding up the healing and recovery process. Each laser session is quick and painless, lasting anywhere from two to eight minutes. Results can be seen in as few as three treatments, sometimes even eliminating the need for surgery. There are many different conditions that can be treated with MLS Laser Therapy such as Arthritis Pain, Post-Op & Wound Healing, Hip Dysplasia, Tendonitis, Joint Pain & Intervertebral Disc Disease, Sinusitis and many more!
---
Marshall Veterinary Clinic offers the online Pharmacy Services of Covetrus
Marshall Veterinary Clinicís preferred online pharmacy, Covetrus is one of the nationís largest online veterinary partner pharmacy serving more than 6,000 veterinary practices and 25 million pet owners. What does this mean to you? It means that through Covetrus, Marshall Veterinary Clinic will be able to offer our clients a complete range of independently priced pharmacy products, convenient online ordering and home delivery as well as the assurance of data privacy and quality pharmacy practices and services.

Covetrus is able to offer easy online ordering and home delivery of more than 5,000 competitively-priced prescription drugs, compounded medications, therapeutic diets and lifestyle products with one major difference, they hold five important quality certifications that you should look for when making your online pet medication purchases:

Vet-VIPPS is the Veterinary Verified Internet Pharmacy Practice Sites accreditation given from the National Association of Boards of Pharmacy which it the same association which accredits pharmacies like Walgreens or CVS and the highest accreditation for online pharmacies. This accreditation A Vet-VPPS means that you can be assured that Coveteus follows the strictest quality criteria for online pharmacy transactions, (including compounded medications) assuring privacy, authentication and security of prescription orders.

PCAB is the Pharmacy Compounding Accreditation Board. Covetrus has partnered with The Apothecary Shop, a national specialty compounding pharmacy with staff and resources dedicated to the specific needs of veterinarians. It was the first pharmacy in the nation to receive the PCAB seal of accreditation, the standard in the compounding practice. AVMA publicly supports and AAHA publicly endorses PCAB accredited pharmacies.

LegitScript is an Internet pharmacy verification certification. Legit Script is identified by the National Association of Boards of Pharmacy as the only internet pharmacy verification service that adheres to its standards.

DigiCert Trusted ensures the security of online transactions.

BBB accreditation is given from the Better Business Bureau. This accreditation means that Covetrus follows a roadmap of best practices for a business. This accreditation assures that Covetrus maintains a positive track record in the pet product marketplace, advertise honestly, are truthful in representing their products and services, are transparent in their policies and guarantees, honor their promises, are responsive to requests and issues, safeguard privacy and embody integrity in their business dealings, transactions and commitments.

Please remember that all your petís prescription drugs ordered online require a prescription from your Veterinarian. We hope you will continue to use Marshall Veterinary Clinic and Covetrus as your preferred Veterinarian and online pharmacy provider for all of your petís prescription drugs, compounded medications, therapeutic diets and lifestyle products!