Our Veterinarians and Staff

We are delighted to introduce our wonderful staff of experienced vets, and our outstanding supporting staff - all dedicated to the warm, loving, gentle care of your pet for all their medical and diagnostic needs.
---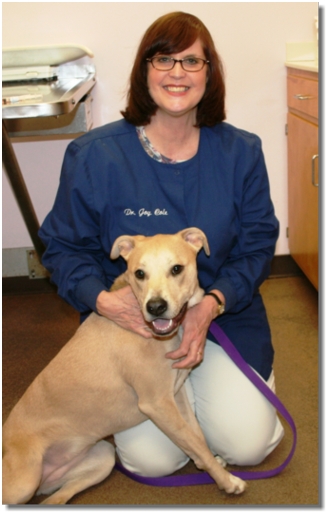 Dr. Cole & "Addy"

Dr. Amelia Joy Cole - Head Veterinarian
Dr. "Joy" Cole joined our staff in February 2012 from PetCentre Animal Hospital in Manassas, Virginia. She grew up in the Knoxville/Oak Ridge area of Tennessee and received her Doctorate degree in Veterinary Medicine from the University of Tennessee. Following the completion of her doctorate at the age of 24, she was a National Institute of Health Post Doctoral Research Fellow at the University of Tennessee Memorial Research Center in Knoxville where she focused on immunology. Dr. Cole's special practice interests are surgery (including but not limited to orthopedic fracture repair, plastic and reconstructive soft tissue, gastropexy, nephrectomy, colonic resection and amputation), cancer management and immunology.
Dr. Cole's love of animals extends deep into her home life where she cares for horses, goats, chickens as well as her dogs and cats. She and her husband operate The Hound Hotel at Hidden Hill Farm which offers dog, cat, horse and small pet boarding, with an emphasis on catering to special needs pets. Dr. Cole is an active member of the Welsh Pony and Cob Society of America and the Virginia Welsh Pony and Cob Association. Along with showing her half welsh and section d cob pony, Dr. Cole enjoys trailing riding with her husband George and touring museums and historic sites in the National Capitol Region.
Dr. Cole brings Marshall Veterinary Clinic a wealth of knowledge from over 20 years of veterinary experience, and the warmth of a doctor who truly loves animals and honors the extraordinary privilege of the human-animal bond. She looks forward to meeting you and serving you and your pet's healthcare needs for many years to come!
---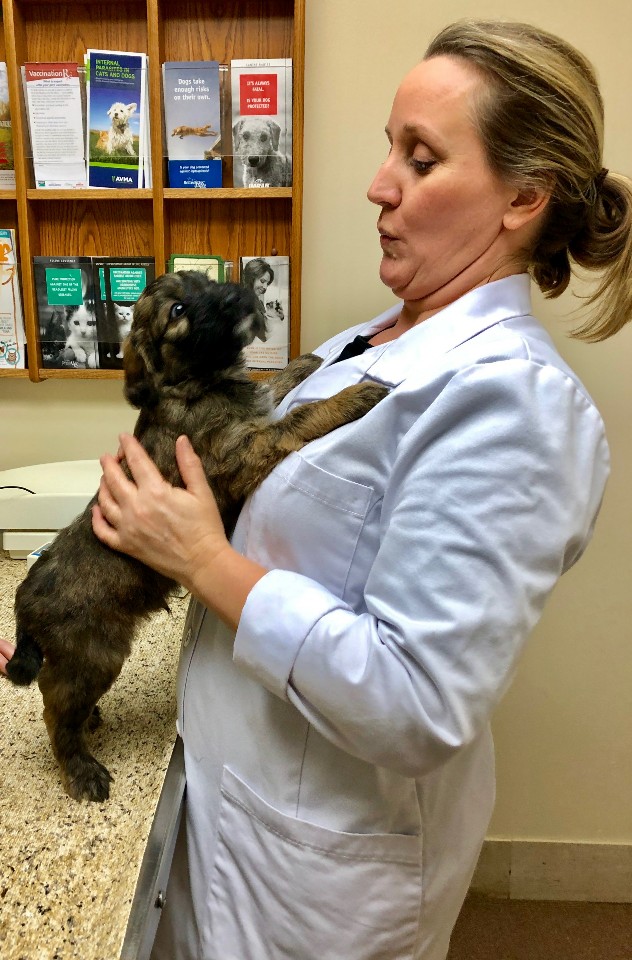 Dr. Rumbold & puppy

Dr. Jennifer Rumbold
Dr. Jennifer Rumbold joined the staff at Marshall Veterinary Clinic in April of 2016. To better serve our clients and patients, she began seeing appointments during our mornings regularly located for surgical procedures and continues to do so today.
Dr. Rumbold completed her undergraduate studies with a Bachelor of Animal Science in Animal Science at Cornell University in 1994. She received her Veterinariae Medinicae Doctoris from the University of Pennsylvania in 1999.
Before joining the Marshall Veterinary Clinic Team, Dr. Rumbold followed her husband's Air Force career by working as an Associate Veterinarian Warrensburg, Missouri, Barksdale AFB, Louisiana and Minot, North Dakota. During her 20 years of experience, she has been licensed in seven different states. Dr. Rumbold's interests include: preventative medicine, diagnostic and therapeutic protocols, periodontal procedures and soft tissue surgery for small animal patients. She has a special interest in fear free patient care as well as pain management. Dr. Rumbold's broad range of experience, tender touch and service-above-self attitude make her a tremendous asset to our Marshall Veterinary Clinic Team.
When she is not at work, you can find her being a full-time taxi driver and super MOM! She is also a pet parent to two Golden Retrievers named Charlie and Lilly (who she adopted from Turkey) and Logan the cat. She is an expert cake decorator and cook, as well as party planner extraordinaire. In her past life, she might have even played Rugby!
---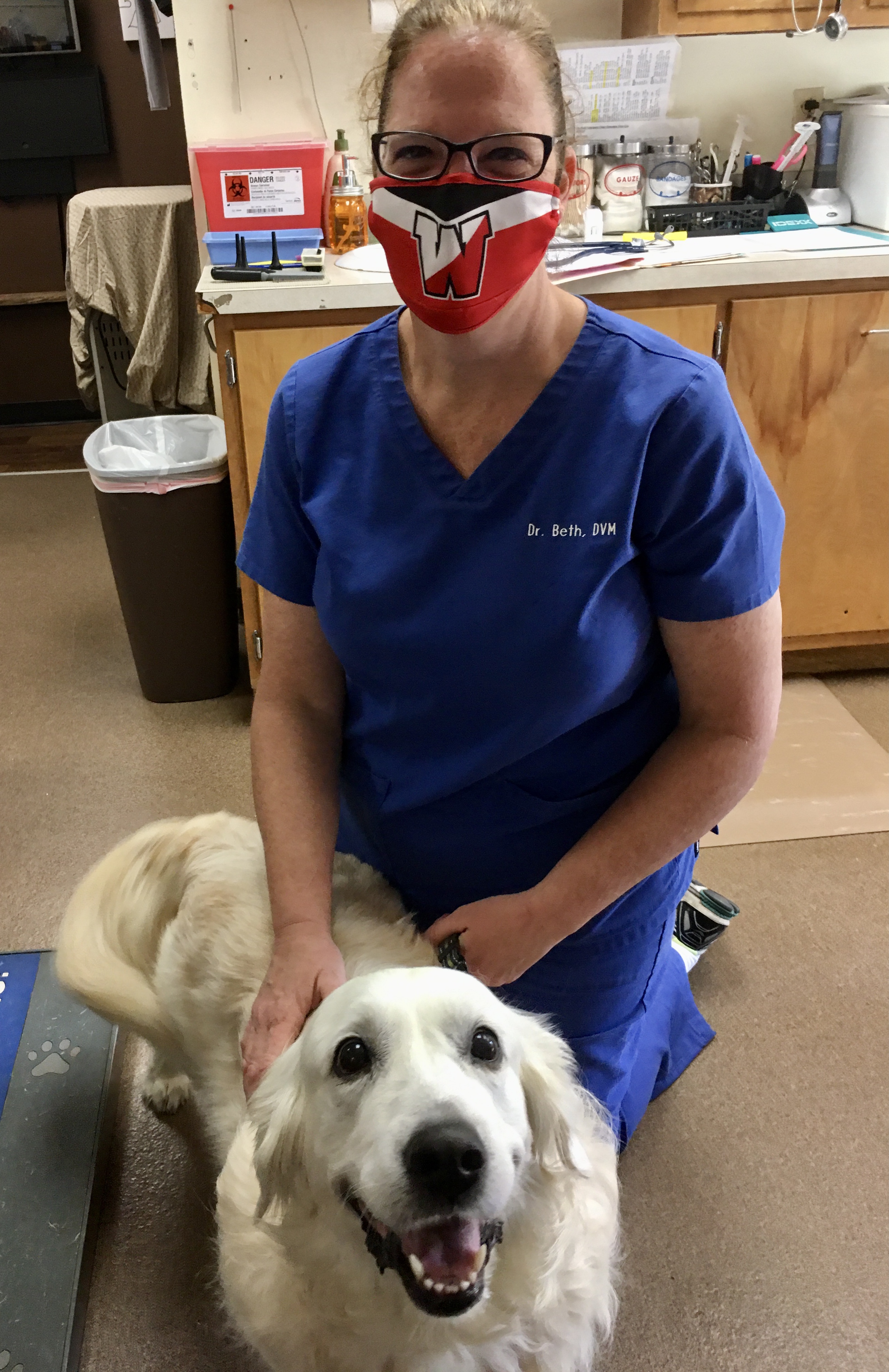 Dr. Beth Eichberger

Dr. Beth Eichberger
Dr. Beth Eichberger is a 2010 graduate of Virginia Maryland Regional College of Veterinary Medicine. She also holds a Bachelor's of Arts degree in Political Science from the University of California, Santa Barbara. Dr. Beth relocated from California to Washington, DC to work for the US Congress at the House Committee on Commerce. While her time spent in government service was fulfilling, she felt called to veterinary medicine.
Upon graduation from VMRCVM, Dr. Beth opened a large animal veterinary practice where she provided care for horses, cattle, goats, sheep, llamas, alpacas and pigs. While working on the farms, she would provide care for small animal patients as well.
In 2019, Dr. Beth changed her primary focus from large animal medicine to small animal medicine and took a position with Pender Veterinary Center. She is now excited to be closer to home and able to serve her hometown community here in Marshall. Her areas of interest include geriatric medicine, preventative medicine, wound management and pain management.
When she is not at the clinic, she can be found on her small farm with her daughter, Olivia, where they love spending time with their three horses, three cats and two dogs. Most weekends you can find Dr. Beth watching sports (especially soccer) and cheering for Chelsea Football Club.
---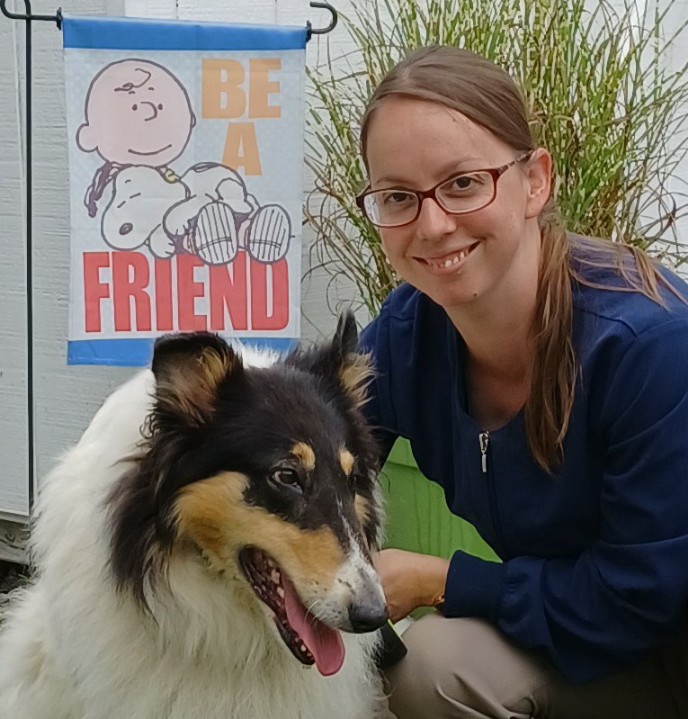 Dr. Debbie Hill

Dr. Debbie Hill
Dr. Debbie Hill is a 2010 graduate of the Virginia-Maryland Regional College of Veterinary Medicine. Originally from Lee County, Virginia, she spent the past eleven years as a small animal vet in a busy 24/7 clinic in Loudoun County. Dr. Hill was drawn to the small town family feel of Marshall Veterinary Clinic and looks forward to getting to know you and your pets for years to come.
Like all veterinarians, Dr. Hill's love for animals led her to veterinary school. She cannot imagine going through life without a dog—or six . The practice of veterinary medicine, though, is about more than loving and helping animals. For her, it is about preserving the bond between pets and their people for as long as possible. She enjoys her daily interactions with pets and their owners, including children who bring along their stuffed animals for check-ups, too.
Dr. Hill's professional interests include routine wellness care, internal medicine, and pain management. As a certified veterinary medical acupuncturist, she uses acupuncture alongside Western medications to improve the comfort of her patients. It is particularly satisfying to extend the quality of life for many of our arthritic senior pets.
When she is not at work, Dr. Hill can be found at home with her six dogs, hiking, or volunteering.